Name: Clarissa the Fox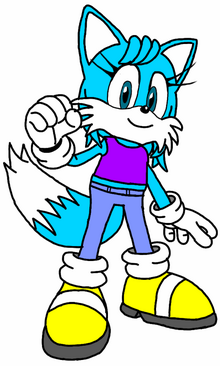 Age: 11
Gender: female
Powers: ice and water
Abilities: water ball, ice shoot, ice kick.
Forms: Water form, Ice form.
Likes: ice cream, playing with her powers, nisa (best friend).
Dislikes: evil, villains, fire.
Overwiew
Edit
Clarissa is a blue fox that is the best friend of Nisa the Hedghehog,but she is very lonely.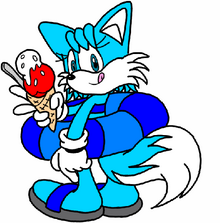 She used to train her powers,and she got a lot of friends,and she is very protectibìve with them,and she won't let them down.Also,she can manipulate fire and water.